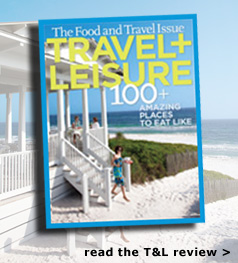 The Shrimp Shack, Steamed Seafood
Seaside, Florida

The Shrimp Shack sits atop the natural, rolling Gulf dunes in Seaside, Florida, just waiting for you to visit. You can dine on our screened porch, beachside deck or on the Seaside Pavillion and enjoy sparkling beach waves for an experience you'll long remember.
Choose from fresh Steamed Gulf Shrimp or ice cold oysters on the half shell.
Try our Crab Cocktail or Half Buttered Lobster Tail, add a Greek Salad and have yourself a most satisfying lunch or dinner. Our bountiful kid's Little Shrimp's menu is a family favorite.
Yes, you can also find a variety of sweets, beverages and deserts on the menu, featuring smoothies, ice cream, fresh-squeezed lemonade, imported and domestic beer and wine. Our signature deserts are the Homemade Keylime Pie and Ms. Dean's 7 Layer Caramel Cake.
Thinking of hosting a family gathering in your beach cottage or reserving your beachside deck? Order a Pound of Steamed Shrimp to Go. Sunsets on the beach are a tradition at The Shrimp Shack, and with our generous choice of beverages and desserts, all you need to bring are family and friends for an idyllic dining experience.
The Shrimp Shack is one of four stores under the Dawson Group umbrella owned and operated by Bill and Heavenly Dawson. The Shrimp Shack is sure to become nationally known for exceptional quality and taste. All of our seafood is caught locally, fresh fresh from the Gulf of Mexico. Let our little beachside shack in Seaside be one of your favorites too!
The Shrimp Shack
2236 Scenic Hwy 30A
Cinderella Circle
Seaside, Fl 32459
Download Menu – then call ahead for quick pick-up: 850.231.3799
Hours: Opens at 10 a.m., 7 days a week.